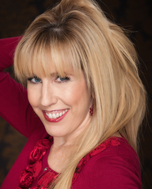 Michelle Gamble, CEO
Michelle Gamble is an award-winning author with over 20 years in the publishing, public relations and marketing business.
She has enjoyed a prosperous career working for a variety of industries as an editor, writer, publisher and marketing expert. Michelle Gamble founded MGR Consulting in 2006. She is a seasoned veteran of the communication business, with over 20 years experience in public relations, marketing and custom publishing. She began her career in 1988 working respectively for the California departments of Justice and Water Resources. In 1991, she joined California Computer News and eventually took over the role as publisher, working on strategic communication programs to increase the publication's market presence and overall success. She then joined two new start-up companies called The Center for Digital Government and The Center for Digital Education where she served as executive editor and director of custom publications and developed an array of marketing and communication programs and services. After a brief position as director of strategic communications at a marketing agency, she left to form her own agency in 2006, which eventually led to the launch of 3L Publishing in summer of 2009.
Michelle is also a gifted public relations expert. She has enjoyed appearances and articles featuring 3L in Success Magazine, Sacramento Magazine, Business Journal, Redbook, Elle, About.com, ABC National News and numerous national media. Her clients works have been featured in Posh Caribbean, Daily Summit, Washington Post, About.com, Sacramento & Co., Good Day Sacramento, Business Journal, France Today, French Morning, Herald Nuevo, and dozens of other high-profile media outlets. She is also an accomplish writer and has been published both regionally and nationally in Converge, T.H.E. Journal, Engineering News Record, Telecommunications Week, Government Technology, Comstock's, Sacramento Magazine, Access, and dozens of others. She is a speaker and presenter and has done presentations at numerous conferences across the country. She is also a screenwriter and her movie Virtual Seduction aired on Showtime.
Her book, Second Bloom: 10 Steps to Reinvent, Rejuvenate, and Realize a New Life in the Inspirational category, has been chosen as an Honorable Mention in the Writer's Digest 17th Annual International Self-Published Book Awards. She has also written Smash and Vanity Circus and contributed to several other books as ghost writer.